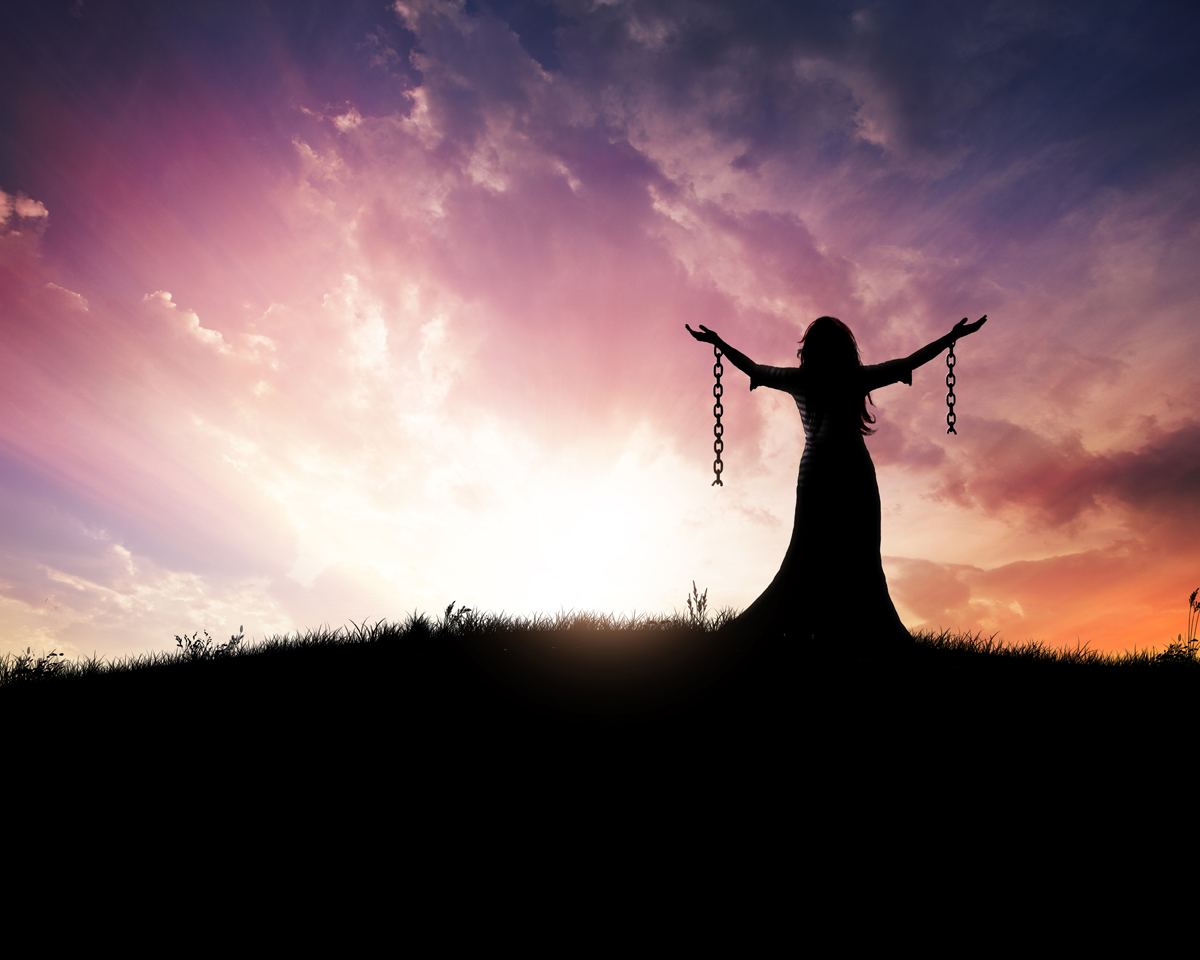 To God Be the Glory
"First let me tell you how very much I enjoy the Focus on Prophecy guides, and how much I've learned. Your invitation to send for them was on a bulletin board at the correctional facility I am in, and I am so glad I took you up on the offer. I sincerely appreciate your interest in me and it reflects in the personal, hand-written comments relating to the studies and prayer requests. Means so much.
"Let me tell you a little about myself. My life has been marked by years of alcohol and drug addiction. I've been in and out of prison, in and out of treatment facilities, and in and out of relationships. Today, I am a new creature in Christ. This is my third incarceration and it has redefined me in so many ways. Even incarcerated, my life is so very rich and full of joy. I have His peace that guards my heart and a wonderfully intimate relationship with Jesus. It is exciting.
"I was raised in an upper-middle-class family with loving, Christian parents. I accepted Christ as my Savior at a youth retreat at the age of 13. Sadly enough, my parents divorced when I was 16, and our family was torn apart. I chose to get married out of high school in lieu of going to college, and that decision altered the course of my life.
"I started abusing pain medication after the birth of my second child and was also abusing prescription "diet pills". Eventually, I tried meth, and what started as recreational use ended up taking over my life for the next 15 years. Believe me, it was all-consuming.  Breaking the law became second nature and my arrest record grew longer and longer. I remember the first time I ever got into a stolen car and thinking, "What are you doing and who have you become?" I was driven by drugs, but let me tell you, I hated all of it.  The depravity, the people, the sin. I felt so much guilt and shame and the drugs were what I craved to stay numb. My addiction and criminal behavior eventually led me to prison. I give God the glory for saving me from myself. 
"After my release in 2005, I managed to stay out of trouble, and although I wasn't using drugs very often, I had taken up drinking. It was my own subtle way to self-medicate. My dad passed away in December and it was the catalyst I needed to start seriously drinking. He also left my brother and me a considerable amount of money. It proved to be my undoing. My life spiraled out of control and it was the loneliest time of my life. I was drinking all day, every day, slowly killing myself, and hoping to die.
"On August 3, 2011, I was arrested and placed in county jail and sentenced to in-patient treatment. I have been sober ever since. Praise God! In my deepest grief, God was already planning my redemption. After leaving treatment, I moved into a faith-based sober living home for women, got my driver's license renewed after 15 years, and started working on setting my life right with God and my family.
"After 4 months, I was offered a position as director at another brand-new facility for women in recovery. It was another turning point in my life. This position included a salary, company car with a gas account, a beautiful 2-bedroom home on-site with all bills paid, and most importantly, I had a relationship with the God of the universe. I was radically changed because of His love and this enormous gift with which He blessed me. Not only did it prepare me for my calling, but He restored my self-confidence and worth, helping me to see myself the way God sees me. Please understand, I had not held a job for over 15 years, had served time in prison with numerous felony convictions, and an opportunity of this magnitude would NEVER have happened without God. I supervised women in recovery, even acting as a court liaison with women coming out of jail.  I had found my passion, sharing my experiences, strength, and hope in Christ with young women struggling with addiction.
"In 2013, I was arrested with my ex-daughter-in-law, who was a passenger in my car, and also a resident of my sober living facility. On that day I had driven her to McDonald's where she was caught attempting to sell narcotics to an undercover officer. Upon returning to my vehicle, she was placed under arrest and I was arrested as well, in part, due to my lengthy record and prior incarcerations. My ex-daughter-in-law pleaded with the officers and wrote numerous statements to the prosecuting attorneys and the judge, stating I had no knowledge of what had transpired and was not involved at any level. She took full responsibility, however, they refused to release me. I spent the next 19 months fighting for my innocence, but it was not to be. Let it be said, there is a high cost for low living, and the consequences of the previous 15 years had come full-circle. I was charged with conspiracy and sentenced to 10 years.
"Thanks be to God though. I know that a Sovereign God orders my footsteps and not only has He been with me the whole way, but He has revealed Himself to me in amazing ways. I have encountered His grace even more this time in prison. I can honestly say that in my personal life, in the priorities of my day, or the way I approached life, I was still far away from God. This adversity has fostered His Light, His Love, and His Presence in my life in a HUGE way. What was meant for evil, God turned into good. I am so thankful I am here, soaking up the Son, and I am in rhythm with His Spirit moving in me today.  He doesn't always deliver us the way we want, but this experience is a priceless treasure to me today. My permanent theme in life will be: to God be the glory for the things He has done in my life!
"Thank you for letting me share. I do believe our Heavenly Father is wrapping up the affairs of this earth and we are living in exciting times."