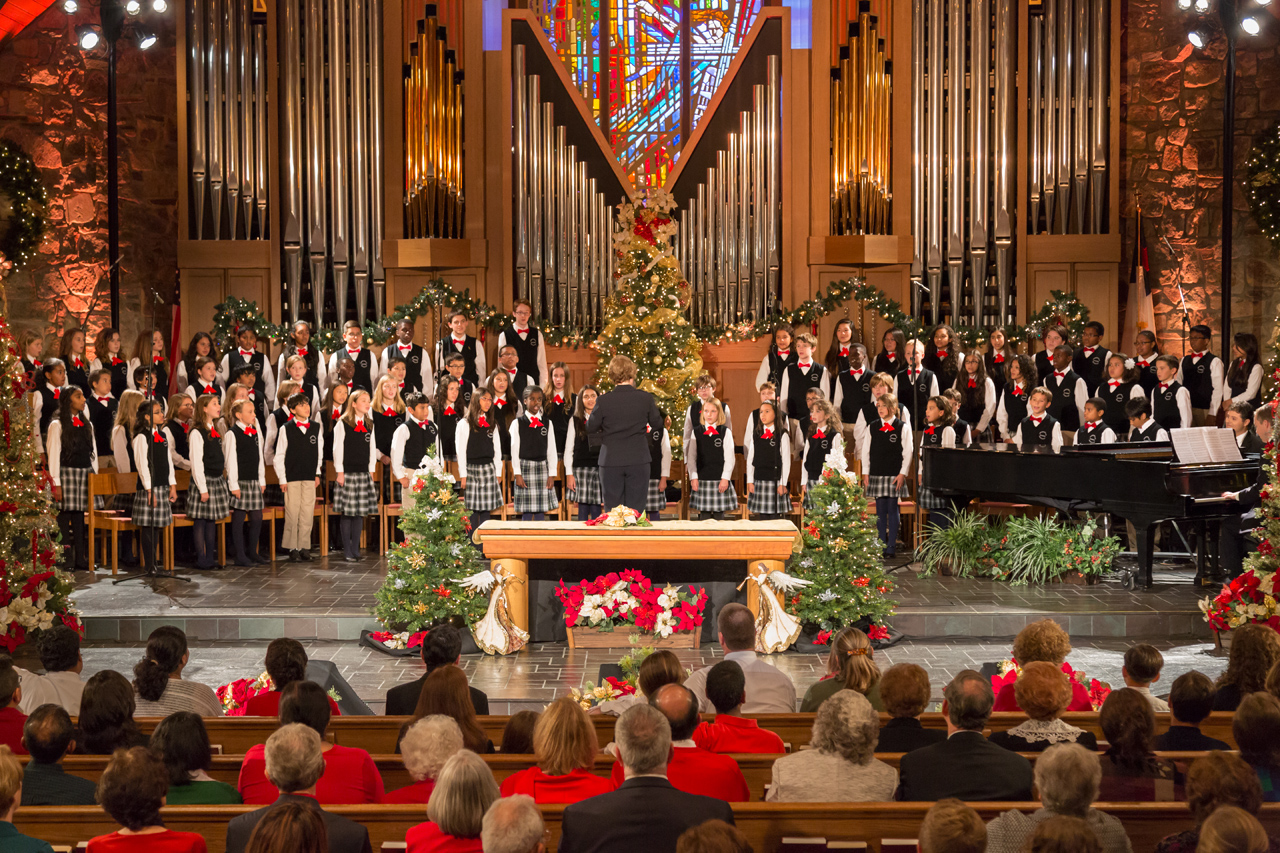 We Need Peace on Earth
Has our world become a scarier place since last Christmas? A quick scan of any news site tells me that, yes, it absolutely has. Uncertainty and fear seem to plague us with every news cycle. At this time of year that uncertainty feels more burdensome. The Christmas story reminds us that we weren't created for this. God intended us to have peace on earth.
It was either June or July of 2014 when we first heard about the opportunity for Voice of Prophecy to create ABC TV's official 2014 Christmas program. We were still a new team—Shawn being at the helm of the ministry for less than a year. We were in the midst of a busy move. The entire ministry had to be relocated from Simi Valley, California, to Loveland, Colorado, by the end of December. Our family was in the midst of a move from Maryland to Colorado. We were short-staffed, juggling impossible schedules, and underfunded. So the logical answer to producing a Christmas special was....yes!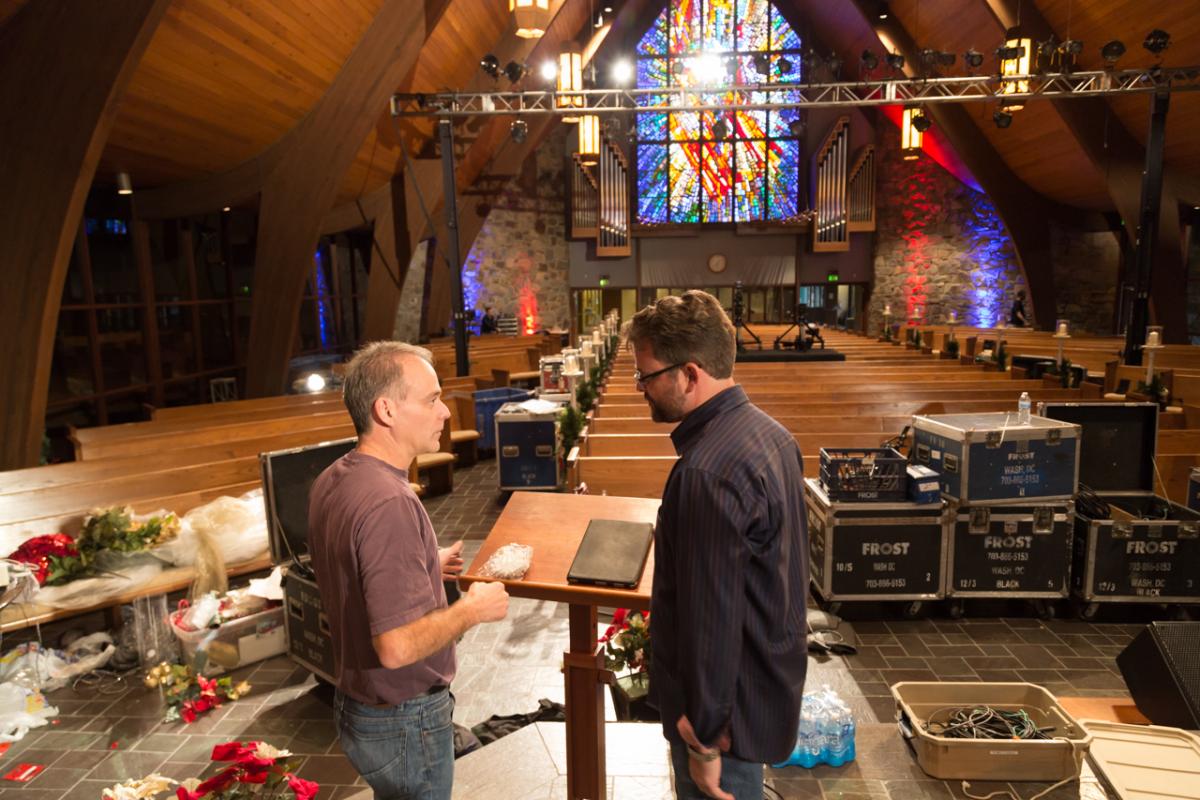 Illogical or not, we just couldn't say no. Christmas is a time when people who are secular the other 51 weeks of the year seem to sense that something is not quite right. That perhaps the story of the babe born in a humble manger really means something. That we were not created for dissension, violence and loneliness.  That the babe grew into a man so that we could experience peace even in the midst of chaos.  We could not pass up the opportunity to share His love, His peace with those searching for Him.
We took on the project and with a non-existent media department, I agreed to executive produce the program. It was no small feat in the midst of a transition and just about everything that could go wrong did. The very day that our moving truck arrived in Colorado the program was hanging by a thread.  I sat that night in the dark room that is now my home office, surrounded by boxes, bone-weary, negotiating details into the wee hours. What kept me and the rest of the team moving forward was the picture of the people we were creating the program for. The young mother, lonely widower or scared teen searching for the peace that only He can give.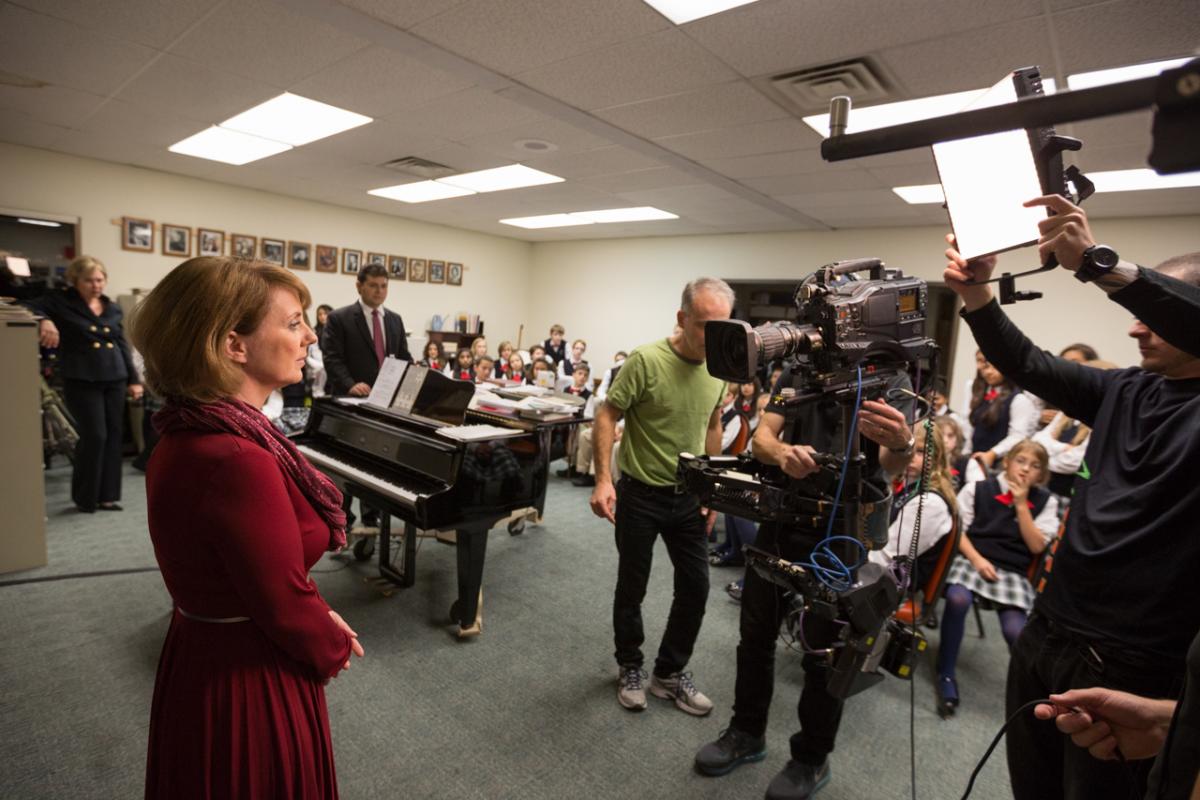 Peace on Earth was recorded at the beautiful Spencerville Adventist Church in the greater Washington, DC area. The glowing stained glass and the smiling faces of the church members created a warm atmosphere and backdrop for the message and music. Inspirational music by the Adventist Children's Chorus, the King's Heralds and soloist Christine Wollmann offers hope to those listening. Shawn prepared his message with the searching viewer in mind. A solid Bible-based message that misses all the cliches of Christmas and presents He who is Peace.
In 2014 Peace on Earth aired on ABC local affiliate stations across the country. We had no control over the times it would air and could not distribute the program ourselves—ABC TV owned it. The program found its way into the homes of those who needed it most last year. We are going to do it again this year.
This Christmas season Peace on Earth will air on stations across the United States and Canada. I have been delighted that our media director, Ruben Gomez, has taken the reigns and has secured air-times in each of the major markets across North America. This year we have chosen peak markets and peak time-slots.
We pray that this program finds its way into the homes of those who are searching for Him this Christmas. Last year ABC TV disallowed us from directing viewers to our website, or connecting with them on social media. This year we are able to engage with viewers directly during the program and to offer to pray with them and follow up through our website.
If you are a faithful supporter of this ministry, I thank you for your support. Without your partnering with us to make this program happen it would've been impossible. Together we can tell the world that He is the only way to true peace.
For a full listing of air-times for Peace on Earth please visit our website.  Here is just a sample:
Los Angeles, KDOC 56, Christmas Day 7 p.m.
Baltimore, WMAR 2, Christmas Eve 7 p.m.
Portland, OR, KATU 2, Christmas Eve 6 p.m.
Chattanooga, EFLI 53.2, Christmas Eve 10 p.m.
Seattle, KOMO, Christmas Day 6 p.m.
Victoria, Canada, CHEK, Christmas Eve 10 p.m.