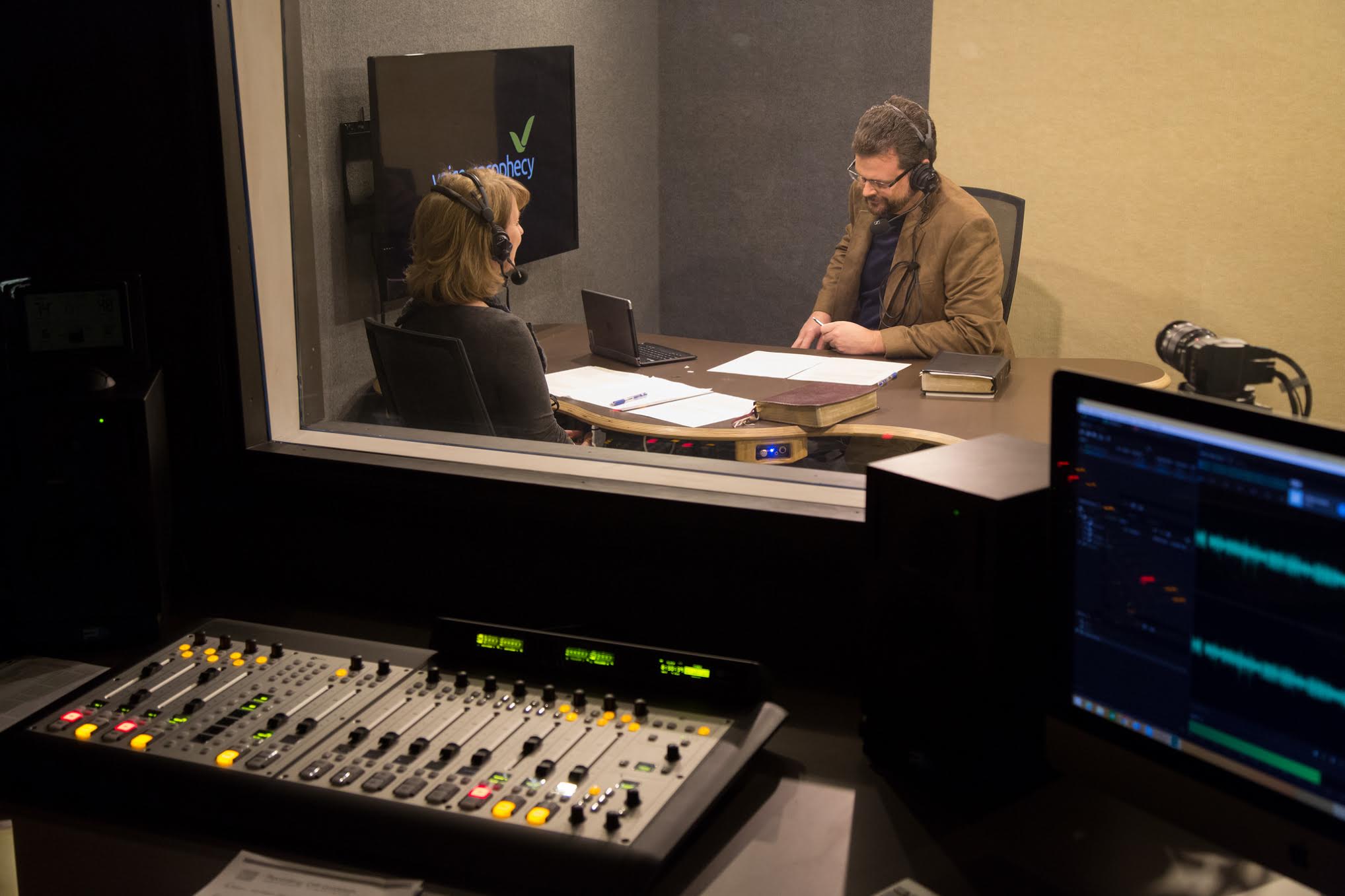 The Voice of Prophecy Launches New Weekly Flagship Program, Disclosure
Earlier this month, the Voice of Prophecy officially launched its new flagship broadcast, Disclosure, which features invigorating discussion, special guests and issues currently in the news.

Hosted by Voice of Prophecy Speaker/Director Shawn Boonstra and Associate Speaker Jean Boonstra, Disclosure is talk radio with an emphasis on Bible study and prophecy. Topics are rooted in current events and trends, and each program illustrates how the Bible's perspective on today's issues is more relevant than ever.
"One of the reasons the Voice of Prophecy is one of the longest-running broadcasts in history is that the program continues to take timeless truths and apply them to modern life," said Pastor Boonstra. "We want to raise questions then have people dig into the Word for answers."
In fact, one feature of Disclosure is the Bible Question Box. Listeners are encouraged to submit any questions they have to BibleQuestions@vop.com. Not only may they hear their question answered on-air, but their question might also appear on the Voice of Prophecy's Bibleinfo.com website.
"Disclosure is engaging Christian talk radio with a bold edge," said Voice of Prophecy Media Director Ruben Gomez. "We start respectful discussions about important topics: LGBTQ rights, national security, privacy and so much more. And it all comes back to the Bible, with an invitation to enroll in the Voice of Prophecy's free Discover Bible School."
This new format currently provides 30- and 60-minute options to radio stations, and the program will expand into a longer call-in format (with the option to watch live or archived video) in the near future.
Disclosure currently airs weekends on 200+ radio stations nationwide and Wednesday mornings on each major podcast network (iTunes, Stitcher, TuneIn, Google Play Music, SoundCloud, iHeartRadio and Spreaker).
This broadcast is just one of many new programs on the horizon, as the Voice of Prophecy becomes more of a network than a single show, with offerings for different audiences and demographics.
Listen to Disclosure here.
About the Voice of Prophecy
The Voice of Prophecy exists to proclaim the everlasting gospel of Christ—leading people to accept Jesus as their personal Savior and nurturing them in preparation for His soon return.
A leader in religious broadcasting for more than 85 years, the Voice of Prophecy focuses on God's love and heralds the soon return of Christ—providing hope to broken people and guidance for daily living. Founded in 1929 by H.M.S. Richards, Sr., the ministry continues today under the leadership of Speaker/Director Shawn Boonstra and Associate Speaker Jean Boonstra.
The Voice of Prophecy can be heard in nearly three dozen languages, and Bible lessons are available in more than 70 languages. Local Discover Bible Schools have been established in more than 2,000 churches across North America, with hundreds more around the world. And humanitarian projects in countries such as India are meeting physical as well as spiritual needs.