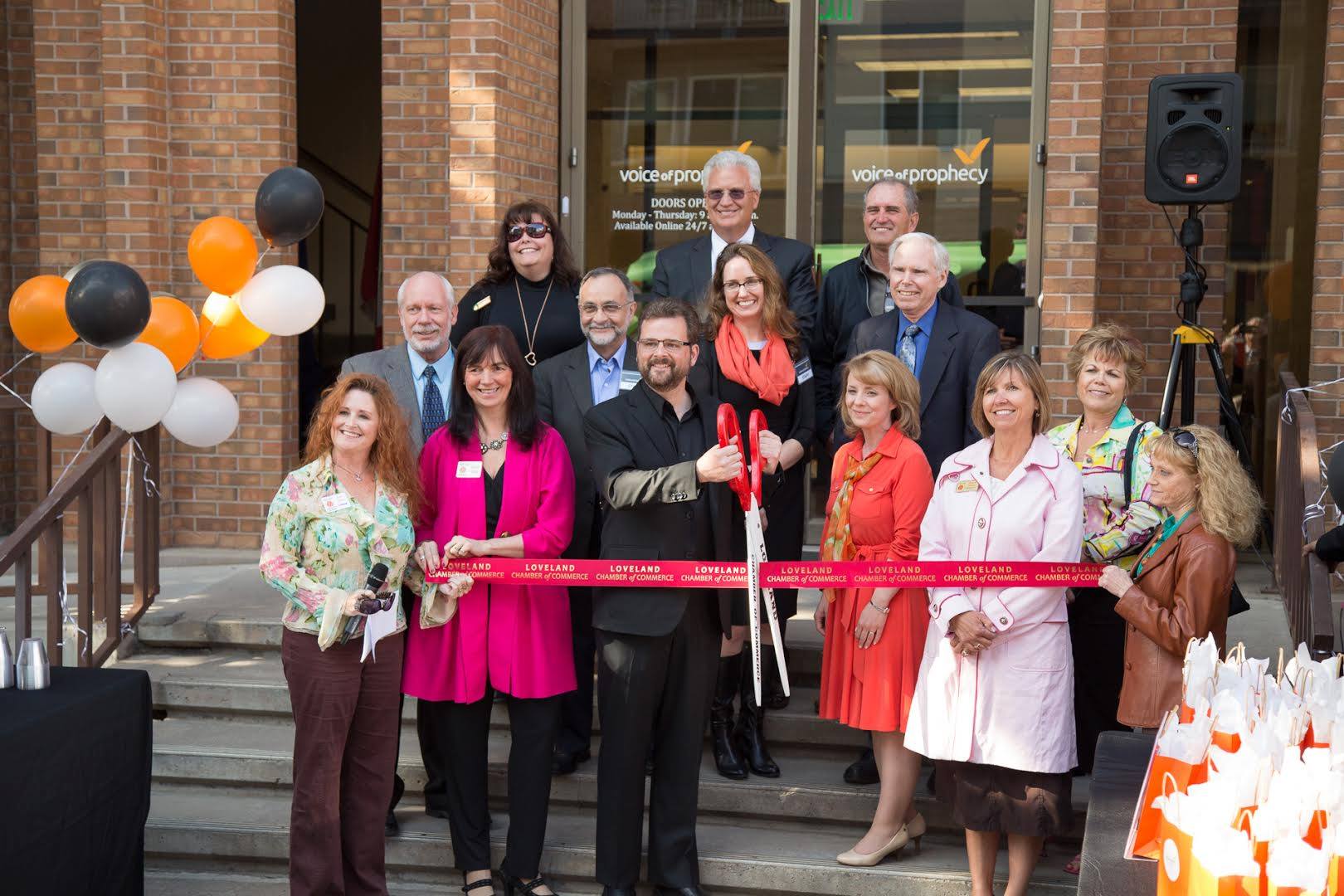 Voice of Prophecy Dedicates New Headquarters in Loveland
The Voice of Prophecy ministry officially opened the doors at its new home in Loveland, Colorado, on April 9, following 86 years in California. This new location felt like a bit of a homecoming, since H.M.S. Richards—the ministry's founder—spent his early years in Loveland.
After searching across America for a home for the ministry, our leadership team narrowed the short list to 11 cities, and Loveland quickly became the clear choice.
If only H.M.S. Richards were still alive to see that we've not only found a new home, but his ministry–in a unique way– has come back home.
 
A RICH HISTORY
Richards and his family moved to Colorado when he was five, and the state made such an impression on him that he would become nostalgic later in life at the sight of the majestic Rocky Mountains.
For a time, H.M.J. Richards, his father, was pastor of the West Denver Church, and even received a speaking lesson from Ellen G. White after she heard one of his sermons and was concerned that he was straining his voice. His father later became vice president of the Colorado Conference, which later became the Rocky Mountain Conference, and the entire family was deeply involved in the church's early days in this area.
Richards' grandparents owned a farm on the outskirts of Loveland (a site that is currently being excavated by historians today), so the family spent a lot of time in the area, then later built their own home in Loveland.
Education was also important to the family, and Richards' father founded East Colorado Academy, which later became Campion Academy. Richards was one of the school's first graduates, and today its elementary school bears his name.
These early years in Colorado stoked Richards' passion for evangelism. While assisting and attending local evangelistic meetings, he made a decision to dedicate his life to Jesus, and in 1907 was baptized by his father in Lake Loveland–a spot I walk past every morning on my way to work. A few years later, he preached his first sermon in Fort Lupton, just north of Denver.
Of course, that was just the beginning, but it set the groundwork for a ministry that now reaches around the world with the Good News of Christ's soon coming.
 
LOOKING TO THE FUTURE
It was with this history in mind that we opened our doors in Loveland and now look to the future with anticipation.
The April 9 dedication ceremony hosted more than 300 people and included leadership from the Rocky Mountain Conference, members of the local Chamber of Commerce and the community, and many church members—some of whom drove hours to attend the event.
"For our church in this region, the Voice of Prophecy is more than a place on the map," said Ed Barnett, president of the Rocky Mountain Conference. "We are excited to officially welcome them as partners in mission."
A ribbon-cutting ceremony was followed by tours of the facility, and attendees were excited to hear about ministry projects including the weekly radio program, the ministry's recent month-long series in Minneapolis, the DISCOVER Bible School, and a humanitarian project that is rescuing young girls from human trafficking in India (watch the video here).
What better place than a city named Loveland to tell the whole world about God's love?
 
PHOTO GALLERY
VIDEOS