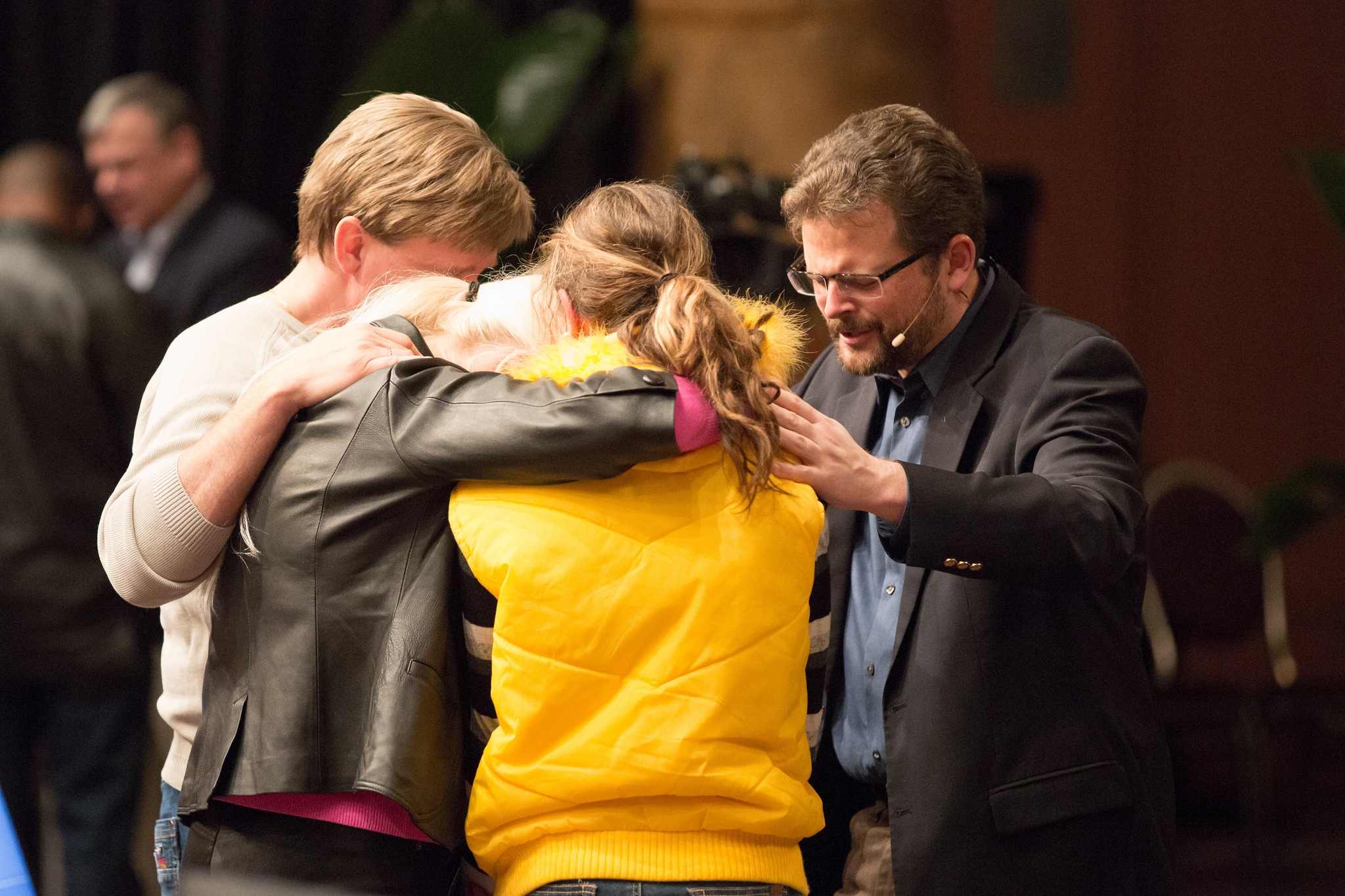 Six ways God is at work in Minneapolis
Here's another exciting report from the front lines in Minneapolis and prepared by Kurt Johnson and Michele Stotz. God is at work and we thank you for making this possible! —Jean
Meetings in Minneapolis will continue nightly (except Mondays and Thursdays) through March 28. The Lord is continuing to touch hearts, and we wish you could be here to experience the series in person!
While it's impossible to relay every story, here are just six to let you know how your prayers and support are making a huge difference during these meetings:
1. We learned of yet another story about someone who had been attending the home and garden convention on opening weekend. One man found out about the Revelation Speaks Peace series as he was on his way out of the expo. He saw the signs outside the meeting hall and realized that the prophecy series was about to start, so he went inside and found a seat in the full auditorium. That was back in February, and he hasn't missed one meeting.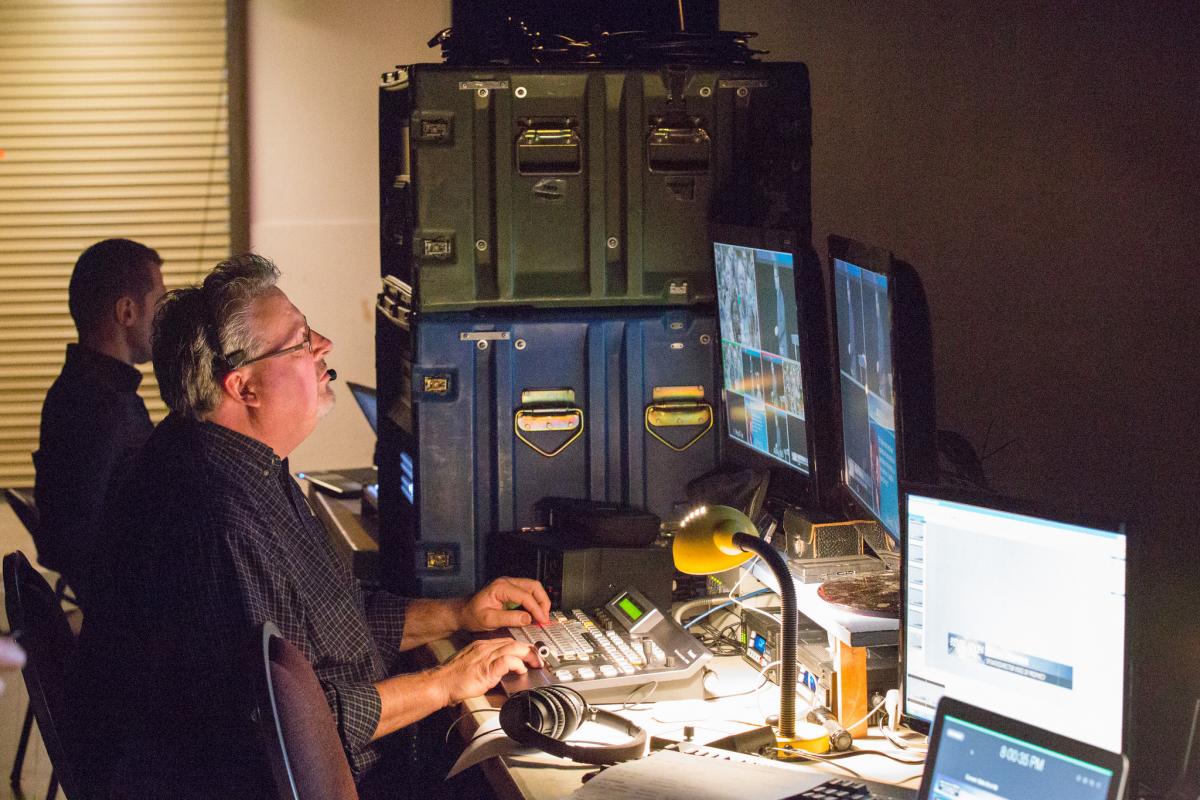 Behind the Scenes in the edit bay
2. One man drives more than three hours from Duluth to attend Revelation Speaks Peace, and last Sunday, he made a decision to follow Jesus.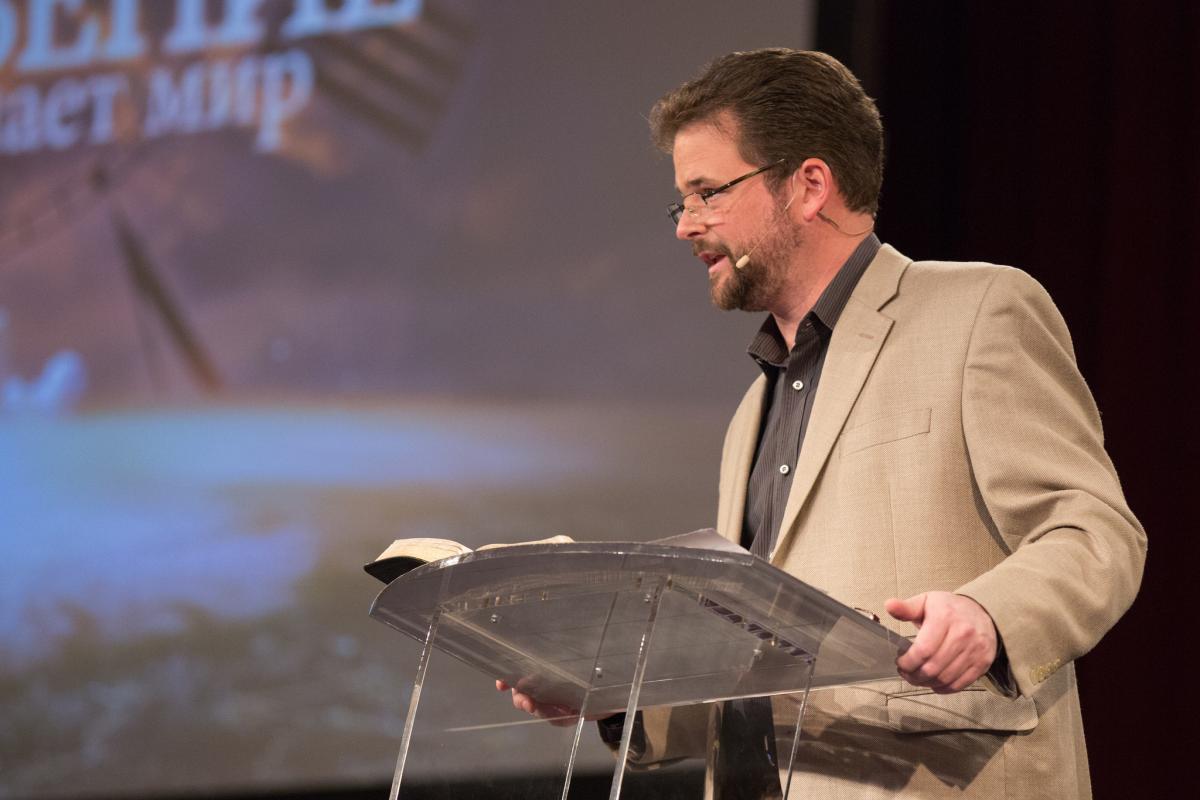 Each night Shawn answers Bible questions from the audience
3. Even though child care is available at the meetings, a number of children are interested in the messages and are attending the series in the main hall. During one appeal, three 10-year-old girls came forward and one of them said, "I want to be baptized!" Another said, "I need Jesus to forgive my sins."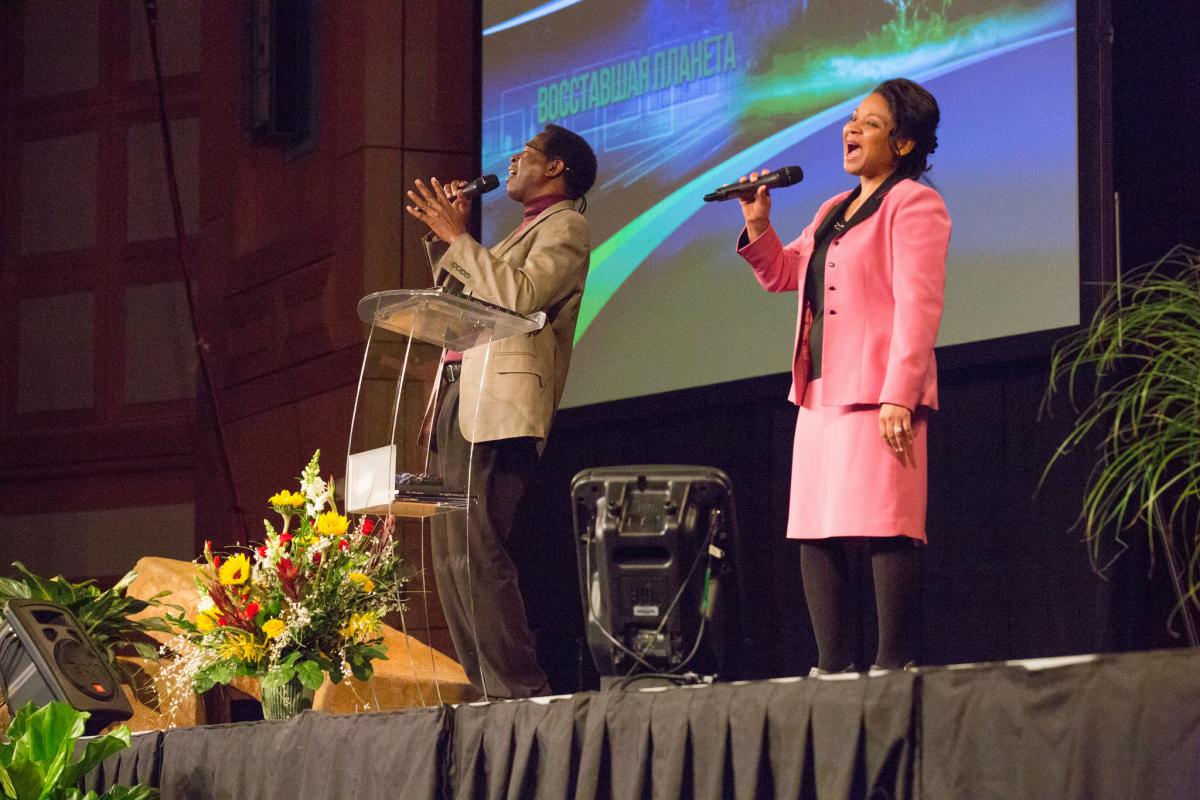 Inspirational music by Charles Haugabrooks and Christine Wollmann
4. At one point, the team realized the noise coming through an open door was possibly too loud, so they decided to close it the following evening. As they were about to shut it, the security guard stationed outside asked if there was any way they could leave it open. She said, "This is so interesting. I really like listening to these meetings!" They obliged.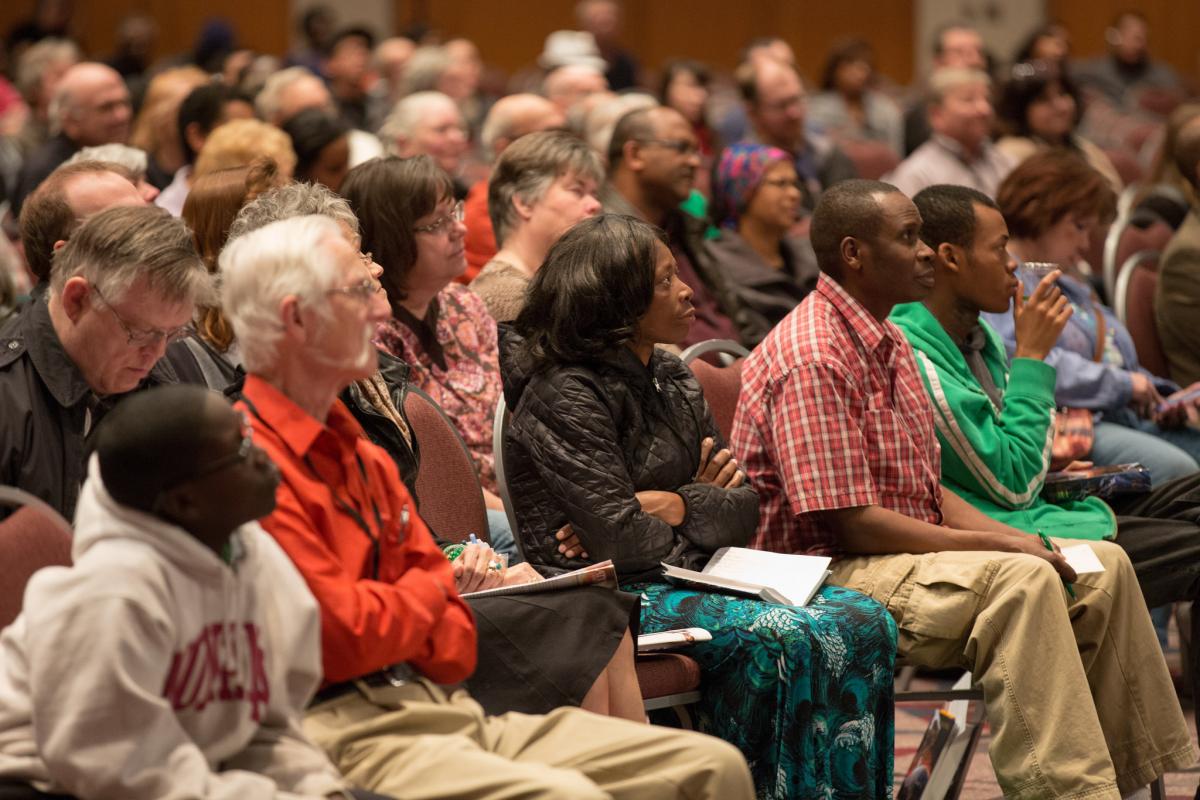 Minneapolis Convention Center audience
5. A high school student attended a couple meetings and was so impressed that he brought three friends with him the following week. All of them responded to the appeal at the end of the meeting, and the parent who drove them told us later in the week, "All they talked about on the drive home was that night's message!"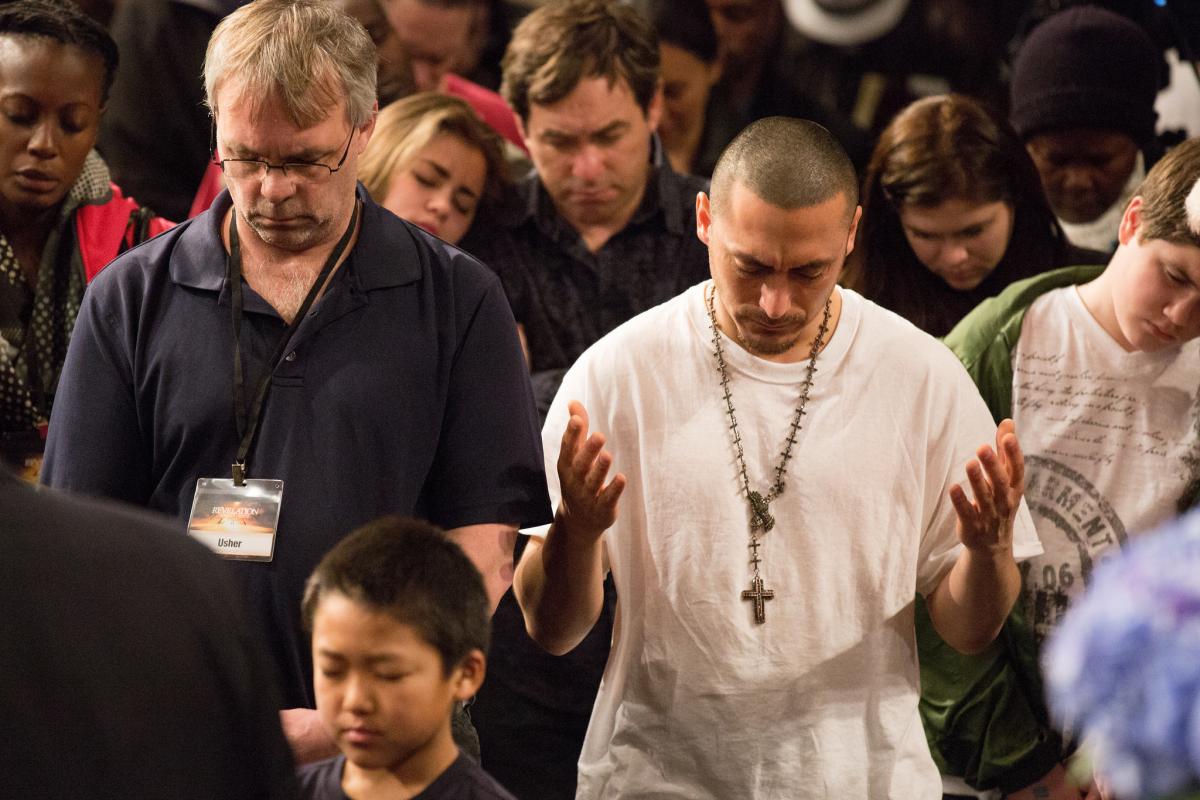 Altar Call
6. A special education teacher who is attending the series told one of the volunteers that her grandmother used to listen to the Voice of Prophecy, and that the memory stuck with her. She also said that she's been loving how the prophecies of the Bible fit perfectly with history.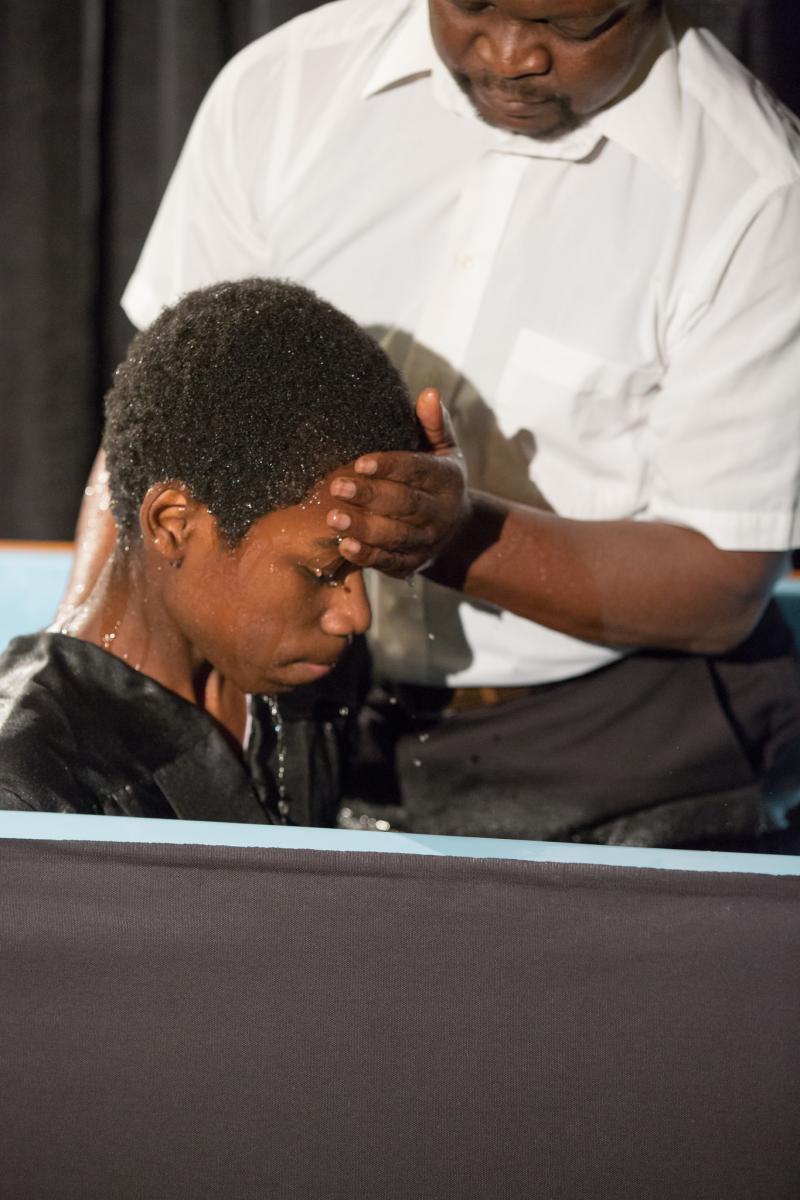 A heart committed to Christ
This is just a taste of what is happening in Minneapolis! Many have asked what they could do to support this series, so here is what you can do to help:
• The most important thing you can do is continue to pray, as that will make a huge difference in this series! These meetings are the result of a partnership between the Voice of Prophecy and the Minnesota Conference, and this wouldn't be possible without the Lord's blessing and the many volunteers and pastors who have given of their time and talents. Your prayers will uplift each person involved, as well as those attending!
• To support this series and its follow-up efforts—as well as future meetings like this—visit www.vop.com/give to make a tax-deductible donation.
Even though it is early in the series, hundreds of people have already enrolled in the Bible school and have made a decision for Christ. Thank you for your continued support!