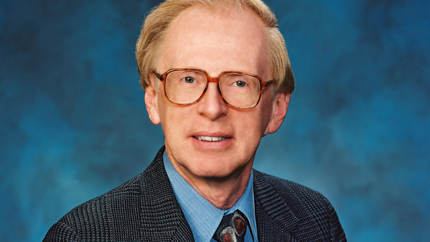 Former Voice of Prophecy Public Relations Director Eldyn Karr Passes to His Rest
FORMER VOICE OF PROPHECY PUBLIC RELATIONS DIRECTOR ELDYN KARR PASSES TO HIS REST
On Saturday, July 18, the Voice of Prophecy lost one of its dear family members, as Eldyn Karr—who served as the ministry's public relations director for 40 years until his retirement last December—passed to his rest.
Karr was known for his intellect and impeccable memory, but his love for his church and the Voice of Prophecy will likely remain his most enduring legacy. "Only eternity will reveal the full reach of Eldyn's efforts," said Voice of Prophecy Speaker/Director Shawn Boonstra. "He worked with every speaker/director of the Voice of Prophecy, and really helped to shape this ministry. And most importantly, his efforts led others to Christ. We feel so grateful to have worked with him, and look forward to seeing him again on that great day of reunion."
His official obituary is included below.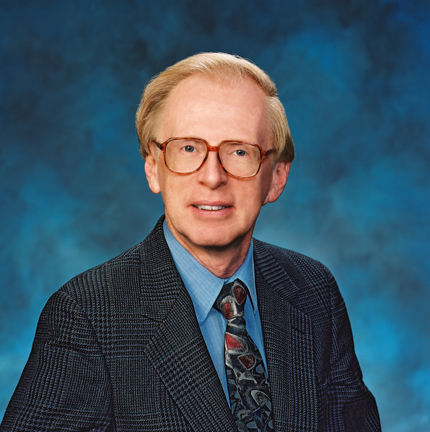 OBITUARY Eldyn L. Karr, 68, of Newbury Park, California, and formerly of Shinglehouse, Pennsylvania, passed away on Saturday, July 18, 2015.
Born August 31, 1946, he was a son of Willard and Ella Austin Karr. Karr was a graduate of Oswayo Valley High School, Class of 1963, in Shinglehouse. He held degrees in biology and religion from Andrews University in Berrien Springs, Michigan. Karr was the public relations director for the Voice of Prophecy radio ministry from 1974 until his retirement on December 31, 2014. He was a talented writer and editor of the Voice of Prophecy News.
Karr was a member of the Thousand Oaks Seventh-day Adventist Church and regularly attended services at The Place Adventist Fellowship in Newbury Park. He enjoyed travel, was a professional photographer, and loved to read.
Karr had an incredible ability for organizing and remembering the history of almost everything—especially his beloved Voice of Prophecy. He kept personal and professional archives of the Voice of Prophecy, spanning a period of 40 years.
Surviving is an uncle, Perry (Ellen) Austin of Shinglehouse, and many cousins. A memorial service will be held on August 9 (time to be announced). Burial will be in Maple Grove Cemetery in Shinglehouse, beside his mother and father. Arrangements are entrusted to the care of the Virgil L. Howard Funeral Home. To express condolences or share a fond memory of Eldyn, please visit www.virgillhowardfuneralhome.com (page will be up later this week) or visit the Voice of Prophecy's Facebook page at facebook.com/vopministry.