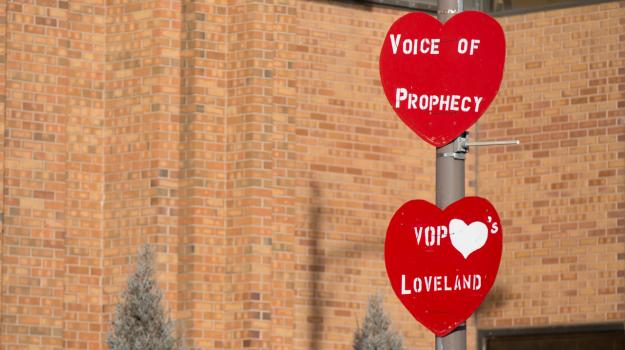 VOP Loves Loveland
Loveland, Colorado, the home of the Voice of Prophecy, was named after the Colorado Central Railroad's founder, W.A.H. Loveland. It took a creative postmaster to turn Loveland into the "Sweetheart City."
As the postmaster of Loveland, Elmer Ivers came up with a clever way to promote the city. Together with Ted Thompson, president of the Loveland Chamber of Commerce, they created the city's valentine re-mailing program. This program encouraged people from around the country to send their cards to their city for a romantic postmark from the land of love. A special cancellation stamp was created, and in 1947, the first re-mailing program was officially launched. 
The re-mailing program really took off in the 1950s after Guy Lombardo featured the song "There's a Lovely Lake in Loveland" on his radio show on Valentine's Day in 1950. (And just as a side note, this lovely lake—Lake Loveland—was the site of H.M.S. Richards' baptism in 1907!)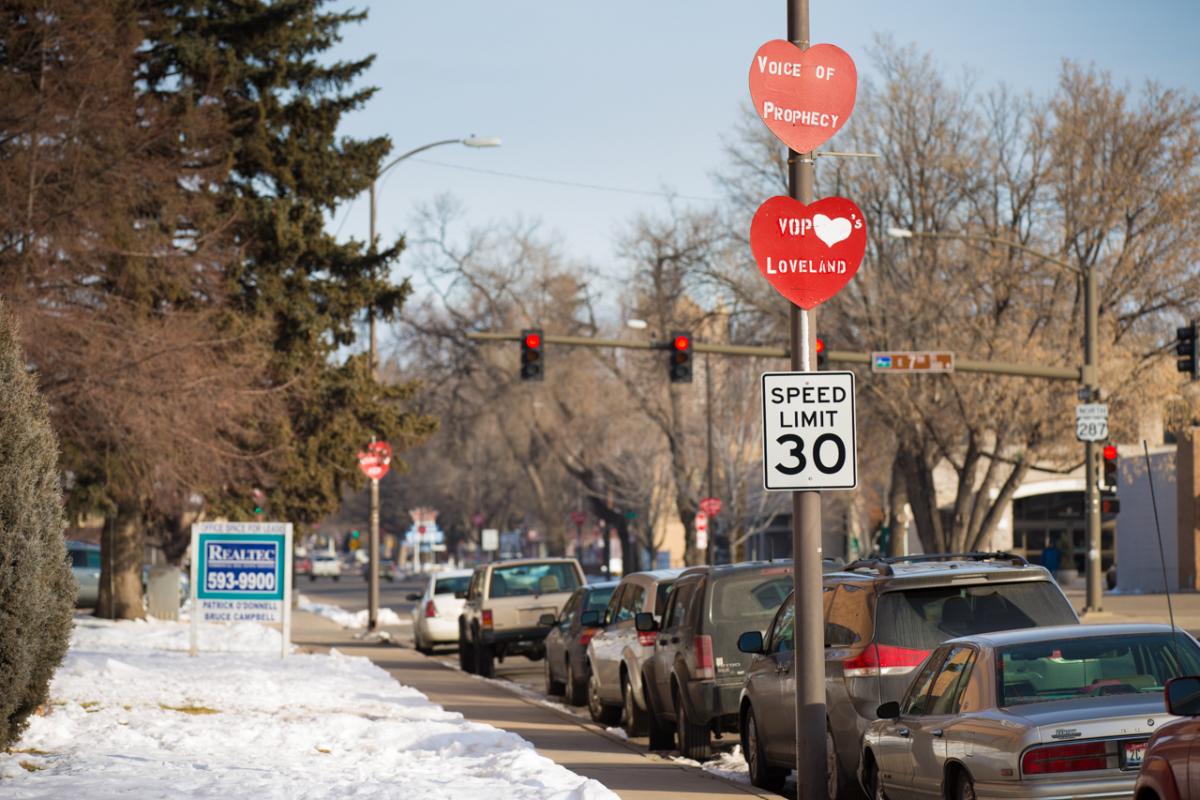 As the success of the program grew over the 1950s and 1960s, the mascot "Cowboy Cupid" was added. Each year, a local boy was chosen to fill this role—dressed in a cowboy hat, chaps, boots and a huge grin! In 1961, the tradition of choosing a local high school senior as Miss Loveland Valentine began and continues to this day.
The re-mailing program celebrates its 70th anniversary this year. Each year, more than 160,000 valentines are processed through the Sweetheart City. This year's envelope cachet shows a picture of a boy dressed as the "Cowboy Cupid" and reads:
The Sweetheart City is in the land of love

From the mountains to the lakes and up above

Sending you a Loveland Valentine sealed with a kiss

Letting you know you're not to be missed
Another tradition has grown out of this re-mailing program—one that brightens Loveland streets each February. For more than 40 years, the main arteries of Loveland have been lined with personalized wooden hearts. These hearts contain words of affection for family members and messages of devotion to our beautiful "Sweetheart City."
The wooden hearts can be personalized with almost any message up to 25 characters and the proceeds of the sales go to help children in the Loveland area and abroad through the Thompson Valley Rotary Club.
After settling in the community last year and celebrating our Grand Opening in April of 2015, we are now pleased to join in the Valentine tradition of our new city! We purchased two wooden hearts and are delighted to have them hanging just outside the VOP world headquarters, along one of the main roads in the city.
Our mission here at the Voice of Prophecy is to share the love of Jesus with a hurting and searching world. Our new headquarters in Loveland, Colorado, is perfect place to stay faithful and fulfill that mission!
And we have known and believed the love that God has for us. God is love, and he who abides in love abides in God, and God in him. (1 John 4:16 )