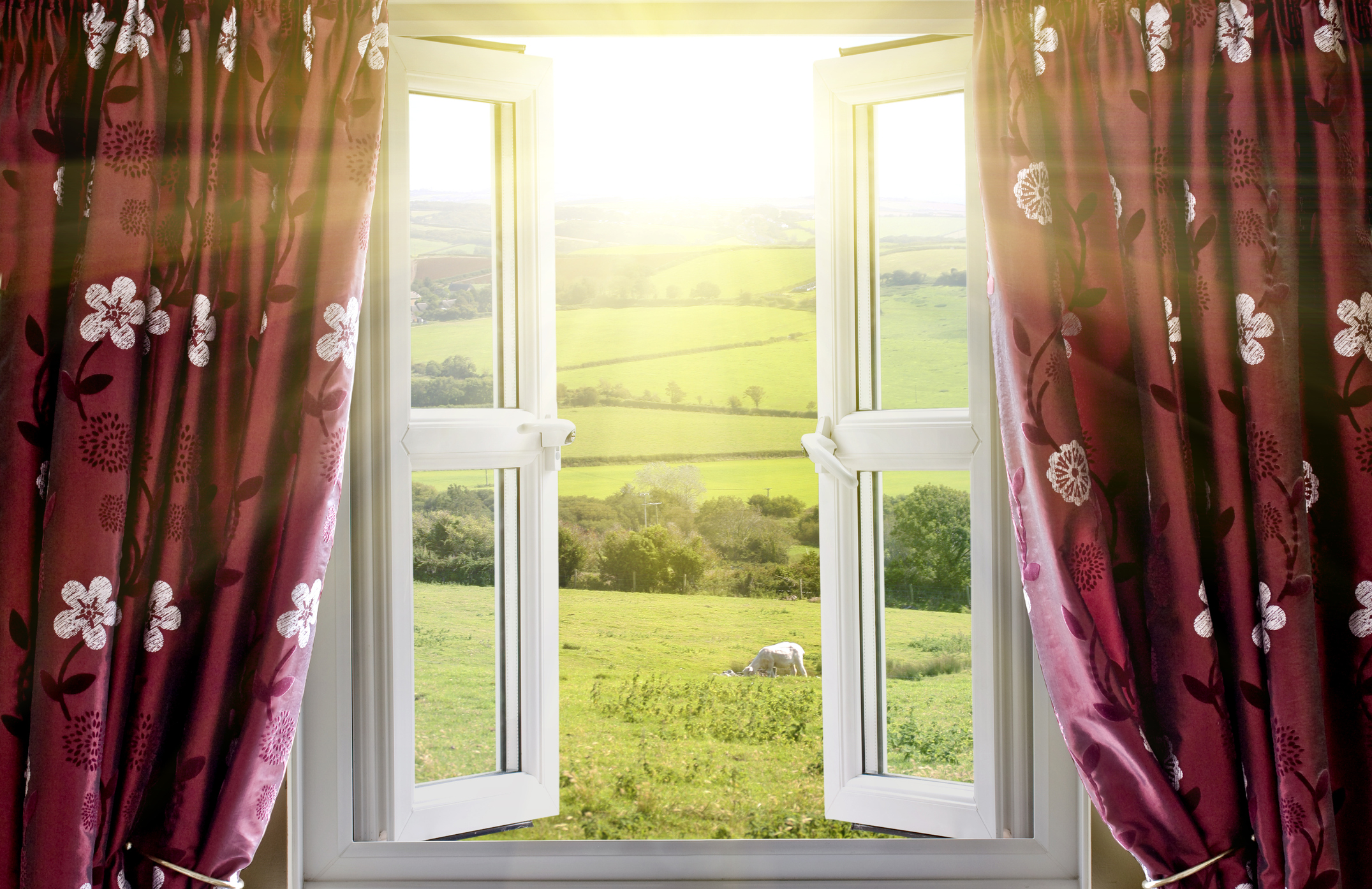 Listening In
Wouldn't it be incredible to sit on the porch of Heaven and listen to the conversation floating through the mesh screen of an open window? The Father and the Son's discussion could be about an infinite number of things. I think you and I would be the main topic.
John chapter 17 records Jesus' prayer to the Father, and reading it gives us a taste of what their conversations must have always been like. Jesus begins His prayer by praying for Himself—for the success of His mission on Earth. He then prays for His disciples, those who have worked, traveled, sorrowed and rejoiced with Him and become His friends. Jesus doesn't stop there. Next He prays for all those who would come after His disciples. He prays for you specifically and for me.
"I do not pray for these alone, but also for those who will believe in Me through their word; that they all may be one, as You, Father, are in Me, and I in You; that they also may be one in Us, that the world may believe that You sent Me. And the glory which You gave Me I have given them, that they may be one just as We are one: I in them, and You in Me; that they may be made perfect in one, and that the world may know that You have sent Me, and have loved them as You have loved Me. Father, I desire that they also whom You gave Me may be with Me where I am, that they may behold My glory which You have given Me; for You loved Me before the foundation of the world. O righteous Father! The world has not known You, but I have known You; and these have known that You sent Me. And I have declared to them Your name, and will declare it, that the love with which You loved Me may be in them, and I in them." (John 17:20-26)
The theme of this prayer is unity. Jesus prays that we each may be one, just as He and the Father are one. In this unity, I don't believe that Jesus imagines us each behaving as carbon copies of each other. Believers throughout the ages have had—and will continue to have—a variety of personalities, temperaments and gifts. Jesus prayed for unity in three specific areas.
He prayed for unity of spirit. As Jesus prayed He saw the faces of those who would believe based on the work that He and His disciples were faithfully doing right then. These future believers would not have the advantage of having walked and talked with Him in the flesh. These future believers would need to believe based on the record preserved by the believers at that time, and the faithful work of those who followed. In order for this link of shared belief to continue unbroken from the time of His prayer until the time of His Second Coming, Jesus' followers all needed to be unified in spirit with Him.
Unity of spirit needed to be married with unity of objectives. The work of a disciple, then and now, has its foundation in both a spirit of unity and, when it comes to the practical work, a shared objective. Believers throughout the ages have witnessed, preached and worshipped in various ways, but the unity of objective has remained the same. The objective of each believer is (or should be) to seek and to save the lost.
Unified in spirt and objective, the work of the early disciples and all those who follow is only successful when there is also unity of belief. As Jesus prayed this prayer in John 17 He knew the future. He saw the splinters in His church and the disagreements that throughout history have divided brother from sister and sister from brother. Even so, that has never been His plan. His prayer was that we would be unified in belief—belief centered on Him and solidly anchored in Scripture.
Why did Jesus pray this prayer? I believe it is because the disciples He loved had just suffered greatly because of a lack of unity. Their egos had oftentimes gotten in the way of their humility which cause deep fractures. This was not His plan for all those to follow. He prayed for something better for us.
Jesus also prayed this prayer because while His feet were still firmly on the dusty ground, He could see the endgame. His ultimate objective is to rescue us from the tethers of this earthly home and take us back to Him in Heaven. As Jesus prayed, He desired that we each "may be with Me where I am" (v. 24). He prayed for His soon return, and our wonderful reunion. Is that your prayer too?
He who testifies to these things says, "Surely I am coming quickly." Amen. Even so, come, Lord Jesus! -Revelation 22:20