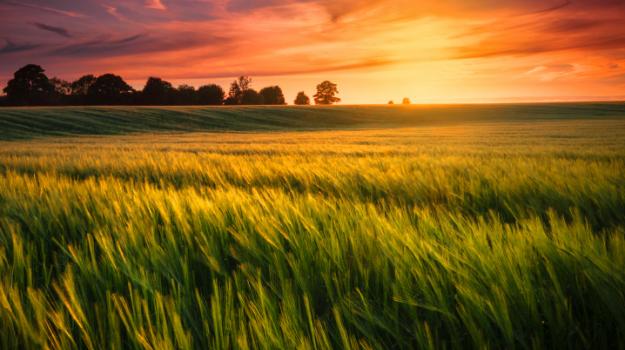 He Changes Your Name
My dad's birth certificate lists his name as "Infant Johnson." My grandma and grandpa couldn't decide at birth what to name him. Maybe it was because there were already several kids in the family ahead of him and all the "good" names were used up! Sometime later, one of the relatives was visiting and asked what they named the baby. The response was, "he hasn't been named yet." The relative suggested that he be named after Uncle Joe and that is how my dad got his name changed from "infant" to "Joseph."
In my last blog we talked about Jacob meeting up with his brother Esau. Interestingly God, after watching Jacob deceive his brother and now, as an adult, try to patch up their relationship, decides to change Jacob's name. 
When Jacob was being born the Scripture states that he grabbed his twin brother, Esau's heel. Thus he was named Jacob, which, means literally, "to take by the heel," or "to deceive." (Genesis 25:26). His name was an apt description of his behavior.  But now as an adult, Jacob has matured. He learned. He finally caught on. He caught on so well that God changes his name from the "deceiver" to "Israel," meaning, "you have struggled with God and with men, and have prevailed." (Genesis 32:28)
Some commentator's share that Jacob's new name "Israel," can be translated "he rules with God." And that is exactly what occurred in Israel's life. The name not only memorialized his physical night of struggle. But as applied to the descendants of Jacob, it implied the transformation of character God sought for in them and their destined role of ruling with Him. The name (Israel) was transferred first to his literal descendants and later to his spiritual descendants. (John 9:6)
Think about it. When Jacob turned sincerely to God, God changes his name. His brother Esau gives him a bear hug and forgives his deception (Genesis 33:4). The two brothers live peaceably together (Genesis 33:18; 35:1). And Jacob has twelve sons—the twelve tribes of Israel—, which became the Jewish nation (Genesis 35:22-26). 
This gives me hope. Because when I read in Revelation 2:17, that God gives "to him who overcomes" a white stone, and "on the stone a new name written which no one knows except him who receives it," I sometimes wonder, does that really mean me? How high is the bar? And then I remember Jacob. I think God tells the story of changing Jacob's name in the Old Testament, so we will have evidence for what He says in the New Testament. 
I am no better than Jacob, I am a sinner, too.  But if God can take a man named "deception," because of his behavior, and change his heart and life to the point Jacob is named "he who rules with God," then maybe there is a chance for me! 
So when you go to bed tonight and you reflect on what a mess you might have made out of your life for the day--remember Jacob.  His name for me means—"there is hope for you, Kurt!"  
And God says, "I, even I, am He who blots out your transgressions for My own sake; And I will not remember your sins." Isaiah 43:25