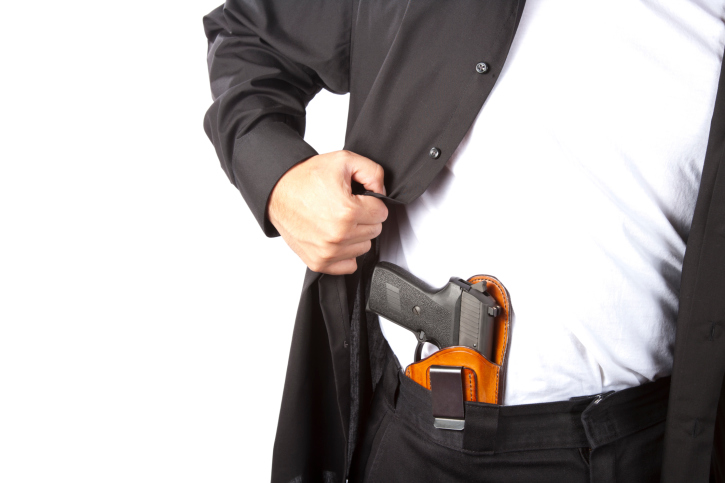 Guns in the Classroom, Guns in the Church—Has It Come to This?
I read last week how concealed hand guns may be allowed in the classrooms of the University of Texas. Last year, Texas approved expanding the approved concealed carry locations to include public educational campuses. Based on this decision, public colleges in Texas are scrambling to comply with the law.
This piqued my interest—especially as compared to the fiasco at Darton College a few weeks ago where a uniformed officer was apparently escorted off the campus because he was carrying his service weapon (the college has since offered an apology to the officer and regrets the incident). If one armed officer in uniform caused a teacher such discomfort, I'd hate to see how some will respond to a classroom filled with students who are packing.  
While it's not my intent to discuss gun rights in this post, I do have to admit that the above referenced articles hit close to home. Prior to ministry, I spent nearly 12 years in law enforcement. Like the officer at Darton College, I too finished my degree while working as a full-time road officer. I have vivid memories of working all night then rushing to my first class. In fact, first period was right on the heels of the end of my shift. So much so, that the only way to be on time was to pull into the school parking lot in my patrol car as I was signing off on the radio. I remember sitting through several classes at my alma mater (Southern Adventist University), in full uniform to include my service weapon. This was back in the late '90s, approximately 18 years ago. Quite frankly, I can't recall one instance where I felt ostracized by the school, classmates or teachers. In fact, the opposite was true. I felt greatly appreciated. It's amazing how much things have changed in a mere 20 years.  
Since then, the world has witnessed a dramatic increase of violence in the workplace and our educational institutions. Horribly, shooting incidents have become an all-too familiar-reality. Even churches are no longer immune. Just a few months ago, I received a call from a pastor inquiring about how to better safeguard his church. The question was posed to me regarding what I thought of arming a few of the church members (more accurately, encouraging a few members of trust who had carry permits to come to church armed). Wow, if this is not a hot potato topic, I'm not sure what is. And this is not an isolated conversation. I've had similar discussions with other ministers over the past few months, which underscores the heightened threat faced by religious institutions today. A quick Google search for "active shooter training" yields a plethora of resources and current discussions on the topic. Yes, we are truly living in troublesome times.  
I never fathomed giving this advice. However, if your church does not have an active shooter (or any other major violent emergency) plan, it's time to rethink that strategy. In fact, I'll go as far as to say, in today's society, it's poor stewardship not to put some type of plan in place. It's imperative that churches begin dialoguing and implementing strategies that will provide those that God has entrusted into our care the greatest safety and chance for survival during an active response incident.  
"But Pastor, aren't you forgetting about the Holy Spirit?" you might ask. "Has it comes to this? Are we to take care of things in our own strength?" No, I'm not setting aside the Lord to trust in the arm of men. In fact, I believe one of the most powerful and essential elements to a successful emergency plan is a praying church. Nevertheless, we have been entrusted with precious lives from little babies to the gray hairs, and have been tasked with the solemn duty to protect those under our care.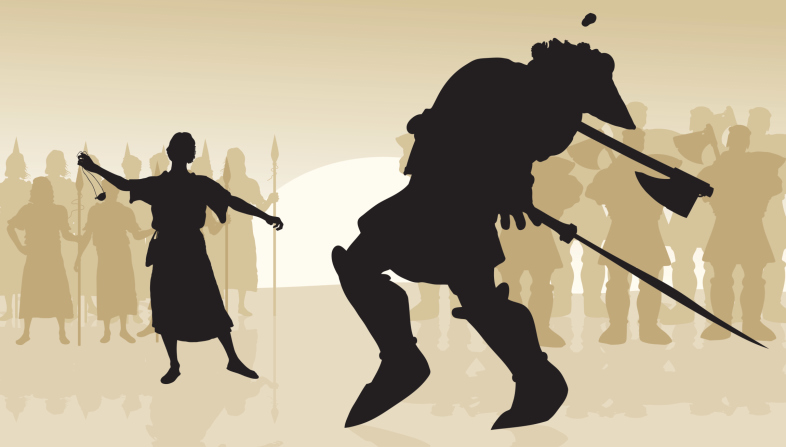 Scripture consistently describes the pastor as a shepherd. A study of biblical shepherds helps us understand some of the duties that the Lord intends for us. One such duty is described in the story of David as he prepares to battle Goliath. And 1 Samuel 17:34-36 reads, "But David said to Saul, 'Your servant used to keep his father's sheep, and when a lion or a bear came and took a lamb out of the flock, I went out after it and struck it, and delivered the lamb from its mouth; and when it arose against me, I caught it by its beard, and struck and killed it. Your servant has killed both lion and bear; and this uncircumcised Philistine will be like one of them, seeing he has defied the armies of the living God.'"  Now, don't misunderstand what I'm suggesting. I'm certainly not saying you need to arm church members. Neither am I prescribing how you should protect your flock. That decision will have to be made through much humble prayer, a study of the Word and church council. What I am saying is that we have a sobering responsibility to keep our flock safe. The same principle is demonstrated in Luke 15:4: "What man of you, having a hundred sheep, if he loses one of them, does not leave the ninety-nine in the wilderness, and go after the one which is lost until he finds it?"  
In this day and age, one of the ways to keep the flock safe is to have a well-thought-out, viable emergency plan in place. This strategy needs to be communicated to the church members, and at some level, practiced for optimal implementation. It's a sad day when our churches and schools have to make these types of provisions. Nevertheless, reality dictates that we have a heightened level of security and that we plan for the worse. The Bible is clear that the day soon approaches when we will no longer have to worry about the sin problem in this world. But until then, stay safe and keep the flock.