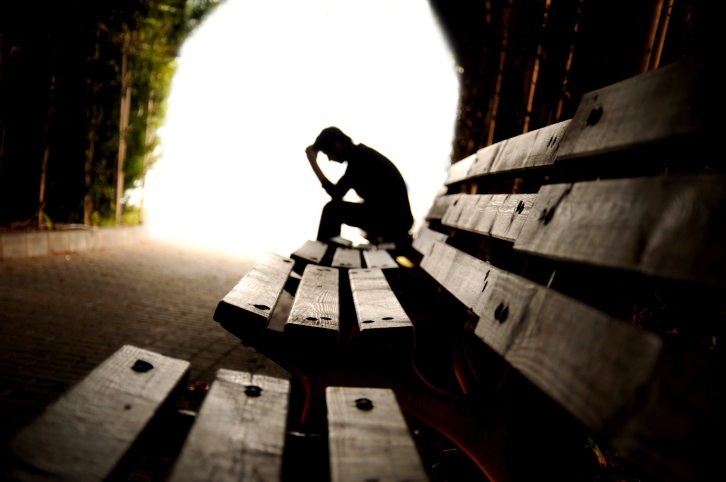 An Attack on God's Love
Have you felt down and depressed lately? Does life seem to be unfair? Have you been trying your hardest but sinking in despair? You're not alone.
Satan has so manipulated God's holy plan for this world that the thumbprint of a sacrificial, compassionate Creator, our loving Father, has nearly been effaced from the planet. Not only has he wreaked havoc with nature, but the Devil has train-wrecked an innumerable number of human lives. Rightly did Peter write in 1 Peter 5:8, "Be sober, be vigilant; because your adversary the devil walks about like a roaring lion, seeking whom he may devour."
The truth is, Satan hates you, me and all of humanity. But he hates God most of all. The devil knows his fate is sealed and his destruction approaches. He knows time is short and is working frantically to take his last, painful jabs at God. You see, Scripture says that the Lord is ". . . not willing that any should perish but that all should come to repentance." (2 Peter 3:9) It was for this reason that God gave His only begotten Son that whoever believed in Him would not be lost but have eternal life. (John 3:16) Every human soul that is ultimately lost is keenly felt by the Lord with a pain that we could never understand. Satan knows this and his plan is simple—cause as many people to reject God so that with each lost person, he will have successfully inflicted one more blow against the Lord. What a sick, demonic plan!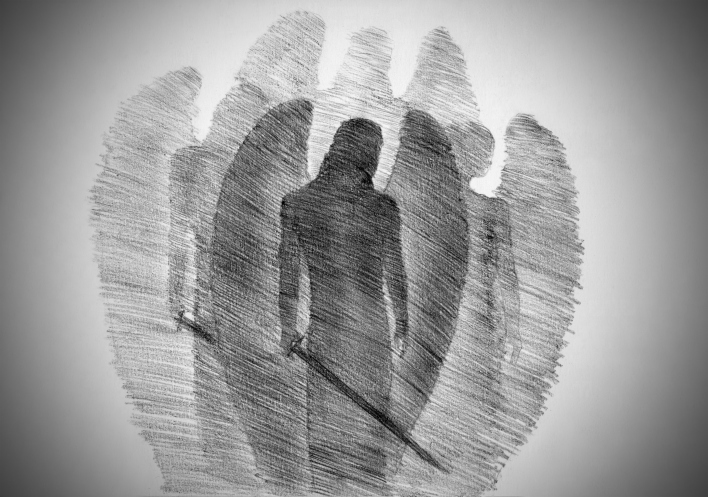 The difficulties we go through, the depression and despair, the trials and tribulations, are a direct result of a great controversy war between God and Satan. In this war, God is doing everything in His power to save us while Satan and his demons are doing everything in their power to destroy us. The war is fierce and threatens to tear us apart. And here's the bad news: "For we do not wrestle against flesh and blood, but against principalities, against powers, against the rulers of the darkness of this age, against spiritual hosts of wickedness in the heavenly places." (Ephesians 6:12) This war is not against other humans. If it was, we might stand a fighting chance. No, this war is against angelic hosts turned evil. In our own strength, we are incapable of victory.
Notwithstanding, there is good news. Hebrews 13:5 tells us that God "will never leave you nor forsake you." He has promised to be at our side and fight the battle for us. When we invite Jesus into our hearts, He dwells within us. Through baptism, we are born again—grafted into the family of God. And here's a beautiful promise: "For whatever is born of God overcomes the world." (1 John 5:4) Don't lose heart. Don't be discouraged. God is on your side. And "If God is for us, who can be against us?" (Romans 8:31)
Here's a song I wrote some time back. I pray it's an encouragement to you.
HERE TODAY
Our Cry
Here Today, feeling like there's nothing left
The emptiness, fills me inside.
Here Today, the things of life taken from me
Where are you God? Am I alone?
Where is my place?
In a world so full of sorrow,
Where do I stand?
Who's to blame?
Why do bad things happen to good people everywhere?
Well, I've tried my best, my best is not enough.
The trials of life keep storming, they rock me side to side;
I'm sinking in a sea of misery
.
Where are you, God?
I've looked around and have not found.
Where are the things you've promised me?
I am afraid. Temptations rise when I come to thee.
Where are you, God? Am I alone?
His Response
My child, I love you so;
Your pain pierces my soul.
I gave my Son for you.
To give you life anew.
Look up, the stars speak of my wondrous love
Land and Sea, I made them all.
The Universe, Is under My almighty reign
The King of Kings, The Lord, I am.
Keep looking up
Put all of your trust in Me.
I promise not to let you down.
I'll walk with you,
Pick you up when you've fallen down,
My child, I'll never let you go.
I will never let you go.