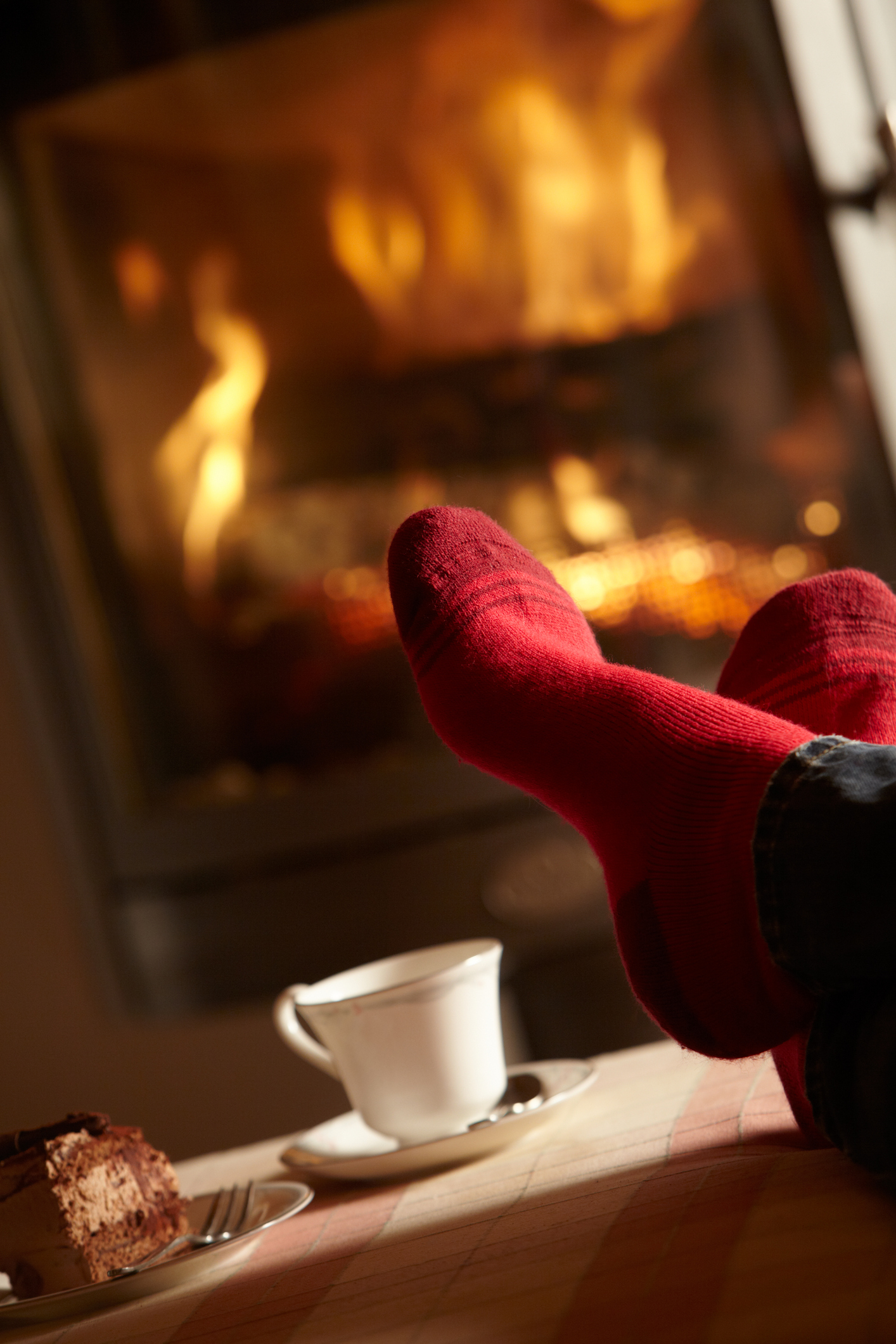 The Answer to Holiday Fatigue
Today—Boxing Day, as I grew up in Canada calling it—is my favorite day of the year! It is the day I finally get to put my feet up and start to recoup from the exhaustion the holidays bring.
I love Thanksgiving and Christmas, too, don't get me wrong. I enjoy baking pumpkin pies, choosing gifts for our daughters, knitting Shawn his annual pair of socks and decorating the fireplace mantle with sparkling lights and green boughs with red berries. But let's be honest. The holidays are exhausting! Today, I begin my much-needed recouping period.
Another reason this day is my favorite on the calendar is because as much as I need renewed physical strength, my thoughts are now focused on the new year, and I know that I need His spiritual strength. Physically and spiritually, I am lost without His strength. So how do I find it? This verse gives illustrates the answer beautifully:
"But those who wait on the Lord
Shall renew their strength;
They shall mount up with wings like eagles,
They shall run and not be weary,
They shall walk and not faint." (Isaiah 40:31)
This is one of my favorite verses in all of Scripture, and the ideas of renewing my strength and flying like an eagle are incredibly compelling right now. Birds fly in three primary ways: flapping, gliding and soaring. Flapping feels a lot like what I've been doing these last many weeks—lots of motion! Gliding feels like a good alternative—but eventually, gravity always kicks in. God has something better planned for me, and that is soaring! When soaring, eagles rise high about the Earth, carried along by rising pockets of warm air. The eagles' efforts, cushioned in these pockets of warm air, take them to great heights and for long distances. God wants that for each of us weary ones right now.
Isaiah 40:31 creates a visual image of strength and endurance, but there is another word in this verse that at first glance doesn't seem to belong—wait. Waiting on the Lord is possibly more difficult than soaring over the Earth, but Isaiah seems to tell us that it is a necessary prequel. Waiting means putting aside my human capabilities and resisting the urge to schedule and control every moment of my recuperation period, and of the new year. By waiting on the Lord, I allow Him to take over and direct me to those warm pockets of air that will allow me to soar. After all, He is the source of that thermal energy:
     "Have you not known?
Have you not heard?
The everlasting God, the Lord,
The Creator of the ends of the earth,
Neither faints nor is weary.
His understanding is unsearchable.
             He gives power to the weak,
And to those who have no might He increases strength." (Isaiah 40:28-29)
My renewed strength comes from Him; there is no other source. As winter settles in and the days slowly grow longer, I will be still and wait for His renewed strength. Waiting is easier on a blissful day of tea-drinking and book-reading like today. It will be more of a challenge to quiet my need to schedule and control come January. For now, I will recoup and wait upon Him to renew my strength. 
     "Be still, and know that I am God;
I will be exalted among the nations,
I will be exalted in the earth!" (Psalm 46:10)