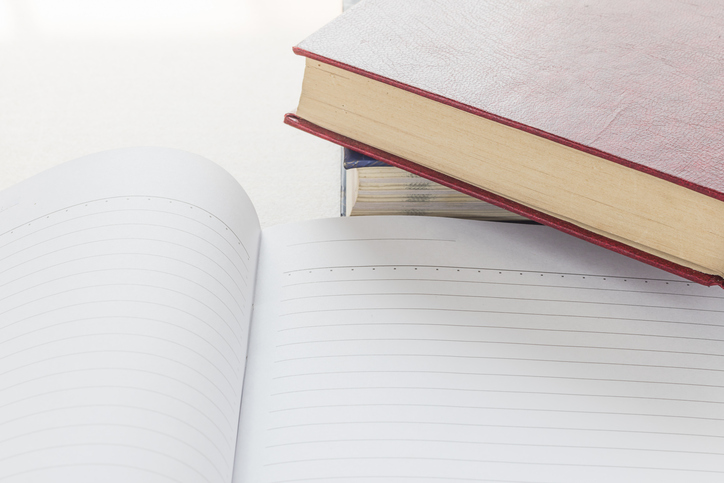 11 Verses for the New School Year
Fall isn't technically here yet, but I can already see hints of its arrival. The mornings in Colorado are cooler, the air a little crisper, and the cool evenings arrive earlier than they did a few weeks ago. The biggest hint that the season is about to change is that school is back in session.
I love the fall and everything it brings—cooler days, colorful foliage, steady routines and all things pumpkin-flavored! As summer gives way to fall, I reflect on the balance of the year, put my schedule in order and have a second go at all of my New Year's resolutions. Maybe it is the childhood memory of new, unmarked notebooks and still-sharp pencils that still make this time of year feel like a time of beginning—a chance to start over again.  
The encouragement to begin again is generously sprinkled throughout Scripture. Here are just 11 of my favorite verses that give me hope. These lines of Scripture remind me that no matter what my previous winter, spring, summer or lifetime have been like, God gives me the chance to recommit to Him and set my path straight. Not only does He permit my returning to Him—He delights in it!
1. "A man's heart plans his way, but the Lord directs his steps." (Proverbs 16:9)
2. "Therefore, if anyone is in Christ, he is a new creation; old things have passed away; behold, all things have become new." (2 Corinthians 5:17)
3. "Blessed be the God and Father of our Lord Jesus Christ, who according to His abundant mercy has begotten us again to a living hope through the resurrection of Jesus Christ from the dead, to an inheritance incorruptible and undefiled and that does not fade away, reserved in heaven for you, who are kept by the power of God through faith for salvation ready to be revealed in the last time." (1 Peter 1:3-5)
4. "For I know the thoughts that I think toward you, says the Lord, thoughts of peace and not of evil, to give you a future and a hope." (Jeremiah 29:11)
5. "Brethren, I do not count myself to have apprehended; but one thing I do, forgetting those things which are behind and reaching forward to those things which are ahead, I press toward the goal for the prize of the upward call of God in Christ Jesus." (Philippians 3:13-14)
6. "Do not remember the former things, nor consider the things of old. Behold, I will do a new thing, now it shall spring forth; shall you not know it? I will even make a road in the wilderness and rivers in the desert." (Isaiah 43:18-19)
7. "Trust in the Lord with all your heart, and lean not on your own understanding; in all your ways acknowledge Him, and He shall direct your paths." (Proverbs 3:5-6)
8. "Then I will sprinkle clean water on you, and you shall be clean; I will cleanse you from all your filthiness and from all your idols. I will give you a new heart and put a new spirit within you; I will take the heart of stone out of your flesh and give you a heart of flesh. I will put My Spirit within you and cause you to walk in My statutes, and you will keep My judgments and do them." (Ezekiel 36:25-27)
9. "Rest in the Lord, and wait patiently for Him..." (Psalm 37:7)
10. "But those who wait on the Lord shall renew their strength; they shall mount up with wings like eagles, they shall run and not be weary, they shall walk and not faint." (Isaiah 40:31)
11. "So teach us to number our days, that we may gain a heart of wisdom." (Psalm 90:12)
These are just a few of the many verses that encourage a new start—no matter what season it is. What are your favorites? Share them with us on Facebook.